One question our clients ask us is "What's the difference between aluminum double glazing windows and uPVC window double glazed frames?" and the answer lies with a combination of benefits.
Aluminium Frames: Durable Industrial-Style Windows Survive the Test of Time
Aluminium windows, while more expensive, offer superior durability and weather resistance, and their large size allows for ample sunlight. In contrast, uPVC windows are cost-effective and energy-efficient with low maintenance, but may not be as durable or large as aluminium ones.
With average durability exceeding 50 years, aluminum window frames make a fantastic alternative to uPVC. Aluminum's non-toxic recyclability makes it an eco-friendly choice.
Slim Sightlines - The robust durability of aluminium allows for strong yet sleek bifold doors that maximise natural light and beautiful views.
Period properties often prefer aluminium over uPVC windows due to their ability to support large panes, optimising natural light in Georgian and Edwardian styles.
Vast Choice - Numerous colour and configuration options fully utilise your space, including bay and corner bifolds.
Energy Efficient - Excellent insulation saves on fuel bills. All our bifolds have low U-Values to protect your wallet and the planet.
Robust - High-grade coating means no rust, no repainting, and long warranties up to 20 years, making them a worthy investment.
Practicality - Expert engineering focuses on both form and function. Features like low thresholds and finger-safe gaskets make them easy to use.
Aluminium or uPVC Window Frames: Key Differences Explained
| Feature | Aluminium | uPVC |
| --- | --- | --- |
| Durability | More durable | Less durable |
| Energy efficiency | More energy-efficient | Less energy-efficient |
| Maintenance | Low-maintenance | Requires more maintenance |
| Appearance | Sleek, modern look | Traditional look |
| Environmentally friendly | More environmentally friendly | Less environmentally friendly |
While uPVC is probably more common, there are plenty of reasons to go with an aluminium frame, to discuss in person give us a call on 0330 912 0963. From factories to flats, steel windows have steel'd attention for several hundred years. So you're looking to upgrade your home with replacement double glazing windows, but one question remains. What material are you going to use? uPVC or Aluminum?
Contact Us for advice by emailing online, or complete our pop-out contact forms - the tabs are on the your right hand side of this deskstop window.
It's important to discuss replacement double glazing to ensure that the windows you're considering for installation meet your aesthetic expectations, both from the exterior and interior perspectives. Remember, both aluminium and uPVC window frames are available in a variety of colours, offering an additional level of customisation when creating your ideal space.
How Do Aluminium and uPVC Window Frames Compare? Pros vs Cons
With the highest sustainability, security, style, and viewing potential, aluminum window frames bring unique advantages over uPVC. A durable low-maintenance nature provides long-lasting, hassle-free performance. For a more sustainable, ethical window with several custom styling possibilities, superior views, and military-level robustness; aluminum frames deliver advantages over ubiquitous uPVC.
While uPVC is common in homes, aluminum offers modern distinction, both are very similar in a number of ways, but each one is unique, bringing their own benefits to the drawing table.
Versatile aluminium works for double glazed casement windows, tilt and turn and bi-fold doors. Minimal maintenance is needed thanks to aluminum's rustproof, warp-resistant properties, the military-grade strength provides security, and powder coating enables unique colours which adheres to the frame with our Basingstoke paint shop oven cure.
Window Design Tool Online - Fast and Free
How to design your own style online with our exclusive Brackenwood design tool - It's not just for Alumium windows! Our visual and simple online application guides you through every step.
Choose from: Aluminium windows and doors, uPVC windows and doors, Composite front and back doors and browse the Brackenwood brand Residence collection. Our Residence collection features flush sash windows, affordable single doors and double French doors.
You will need your window measurements - How to measure up like a pro
Measure the opening in at least 3 places across the width, top, middle & bottom, take the smallest measurement & deduct 10mm, this will be the width of the window.
Measure the height of the opening at least 3 times left, middle & right, take the smallest measurement & deduct 10mm this is the height of your window.
Check the opening is square, now you have your measurements
Click to start designing your own made to measure double glazing designs
Maximum Light and Space - Sleek Steel-Look Aluminium Windows Go Large For The Garden
Wider viewing pleasure is offered with smaller, thinner, frames - ideal to appreciate scenic views from large bi-fold aluminium doors.
With durability exceeding 30 years, aluminum window frames make a fantastic alternative to uPVC. Aluminum's non-toxic recyclability makes it an eco-friendly choice.
The military-grade strength provides security, while powder-coating enables unique coloured styling.
Versatile aluminum works for casements, sliders, and more.
Minimal maintenance is needed thanks to aluminum's rustproof, warp-resistant properties.
Smaller frame profiles maximise glass area for wider viewing - ideal to appreciate scenic views.
Aluminum allows flexible custom sizing too. While uPVC is common in homes, aluminum offers modern distinction.
With the highest sustainability, security, style, and viewing potential, aluminum window frames bring unique advantages over uPVC. Their durable low-maintenance nature also provides long-lasting, hassle-free performance.
For a contemporary eco-friendly window with custom styling possibilities, superior views, and military-level robustness, aluminum frames deliver advantages over ubiquitous uPVC.
The Great Window Frame Debate: uPVC vs Aluminium
When investing in new windows, one of the biggest decisions is the frame material. The leading options come down to uPVC versus aluminium. Both provide sleek style, energy efficiency, and durability, but have key differences. We have designed bespoke, made to measure double glazing windows, doors and conservatories across local regions for over 30 years, rely on our experience and strong customer values. As a local family company, our service area covers.
Double Glazed Windows for Wide Scenic Countryside Views of Hills, Rivers and Valleys with Security, Style and Views - Our made to measure windows and doors maximise daylight and outside views via glass expanses in slender frames. For privacy and insulation, we incorporate high performance glass. Choose special coatings for unique aesthetics - steel-look powder coating lends industrial allure. Security features like reinforced locking points provide peace of mind.
We craft windows and doors to match your vision and lifestyle. Contact us on 0800 253545 to discuss the ideal materials and customize options for creating your dream space.
Local Installers Provide Low Maintenance and Guarantees with Brackenwood
For homeowners on a budget, uPVC keeps costs low while performing reliably year after year. The weather-resistant plastic requires little maintenance - just an occasional clean with soap and water keeps uPVC looking fresh. Available in styles from casements to sliding sashes, versatile uPVC suits traditional or contemporary homes. Though less durable than aluminium over decades, uPVC delivers hassle-free protection.
Bespoke Aluminium Double Glazed Windows and Bi Fold Doors to Enhance Your Property
Choosing new windows and doors for your home or commercial building is an important decision. Materials like aluminium and uPVC both offer advantages. As an experienced local installer, we recommend options to suit your budget, design tastes and longevity expectations. Our team is here to guide you in selecting ideal frames to complement your property's unique architecture and lifestyle. Book a cost estimate for us to survey your project on a date that's convenient and complimentary.
For over 35 years, our family-run company has provided exceptional made to order windows and doors to enhance homes across your region. We are committed to first-class installation, lasting performance, and excellent customer service every time. We are proud to say we have exceeded 50,000 home improvements and we invite you to read our online reviews.
Basingstoke Aluminium Double Glazing, Windows and Window Replacement
Our Head Office and Showoom is just outside Basingstoke, we supply and fit robust aluminium-framed double glazing for homes and businesses throughout Hampshire. Walking around our purpose built showroom, view contemporary styles with slim sightlines to maximize views, remember this lightweight metal is incredibly durable and weatherproof.
For commercial properties in Basingstoke, we often install bold aluminium shopfronts and office facades. The floor-to-ceiling glass creates an inviting transparency while allowing natural light to flood the interior. Our glaziers transform tired buildings by replacing small outdated windows with visually open aluminium framing. We also fit glass curtain walls and sliding entrance doors for a seamless modern look.
Homeowners turn to us for replacement aluminium windows and bi-fold doors in Basingstoke too. We replace outdated single glazing with thermally efficient double or triple glazed aluminium units, keeping interiors warmer and energy costs lower. Whether modernising a period property or giving a contemporary home an industrial edge, our bespoke frames are installed by time served and highly experienced craftsmen.
Reading Double Glazing, Replacement Windows and Conservatories
Across Reading, our specialist fitters install robust aluminium double glazed windows and doors for all project types. The prestigious Chatham Place development utilized our expertise for its sophisticated glazing including structurally bonded glass curtain walls.
For homeowners in Reading, we often replace dated sliding patio doors with modern insulated aluminium bi-folds. Opening entire walls to the garden creates a light-filled indoor/outdoor living space. Brighten your kerb appeal with replacment old aluminium or timber windows for new powder-coated aluminium frames in a fresh color. Whatever the project, our double glazing  solutions combine beauty, strength and performance.
Hampshire Home Improvement Company est. 1987
Known for quality workmanship, our seasoned glaziers transform properties in Hampshire with aluminium's sleek durability. Period homes gain new lease of life with heritage-style bi-fold windows and doors that retain charm while boosting efficiency. We restore character with hand-finished details like monkey tail handles.
Contemporary homes benefit from bold black or grey aluminium framing adding modern flair. Large expanses of frameless glass give new builds a cutting-edge look. Whatever the age of your Hampshire home, our made to measure glazing solutions enhance style and sustainability.
Surrey, Berkshire and West Sussex Aluminium Frames and Double Glazing
For projects across Surrey, Berkshire and West Sussex, homeowners and commercial clients trust us to deliver professional and a quick service for window and door installation. Our glaziers handle everything from initial site surveys to final finishing touches. No job is too complex, and prompt project turnaround is our priority.
We understand how important light is in creating an uplifting interior environment. Our strong yet slimline frames maximise transparent glass areas to draw natural daylight in. When privacy or insulation is needed, we add high performance Low E glass or argon gas filled double glazing options are also available to all customers, both domestic and commercial.
Enhance your home or commercial space by selecting robust, thermally efficient aluminium windows and doors from Brackenwood. Contact us today at 0800 253545 to get started.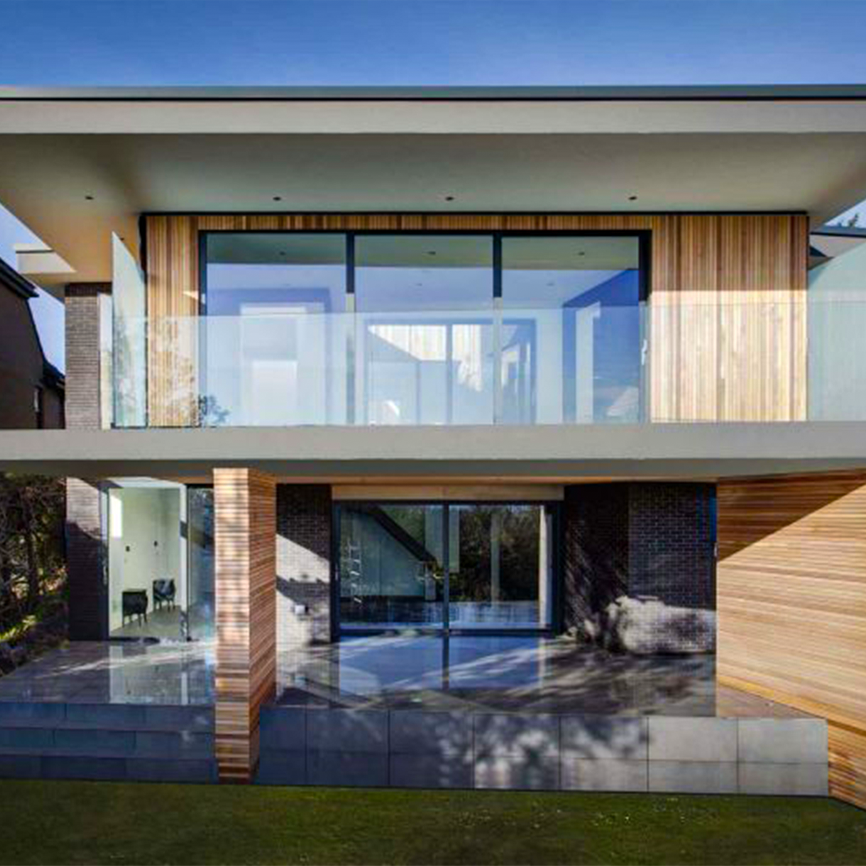 Bespoke Windows, Front, Back  and Bifold Doors, all  Made to Measure in Basingstoke
We install all double glazing products, conservatories and solid new roofs throughout Basingstoke, Reading, Hampshire, Surrey, Berkshire, West Sussex in England.
Sleek yet strong, aluminium framing brings refined style to windows and doors, plus bi-fold door design yields the largest gateway to your garden, increasing natural sunlight and are a first choice for residents with countryside panoramic views.. Aluminium's corrosion-resistance makes it very long-lasting - commercial projects often favour its durability, aluminium comes at a higher cost than uPVC, however the longevity is guaranteed to be more than the 30-year product estimate for uPVC frames.