Heritage Windows Installer
Conservation Approved Heritage Window Specialists in Hampshire, Berkshire, Surrey, Dorset & West Sussex
The term 'heritage window' is often associated with a number of features available within a double glazing range. The most common items that qualify a window as heritage are:
Victorian Styling
Wood Appearance
Mock Hinges
Bespoke Leadwork
Sash Vertical Opening
Flush Fit Frames
Georgian Split Bars
Sculptured Frames
Cast Iron Handles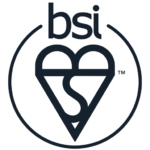 At Brackenwood, we offer all the above features, and more, as options on all of our window ranges. Whether you want a timber-effect sash window, or a flush-fit Georgian appearance window, we have replacement heritage windows to suit your property.
Match vintage styling with modern features
Discover a world where heritage aesthetics harmoniously merge with modern innovation. Choose our replacement windows and immerse yourself in the beauty of yesteryear, without compromising on performance or compliance with building regulations.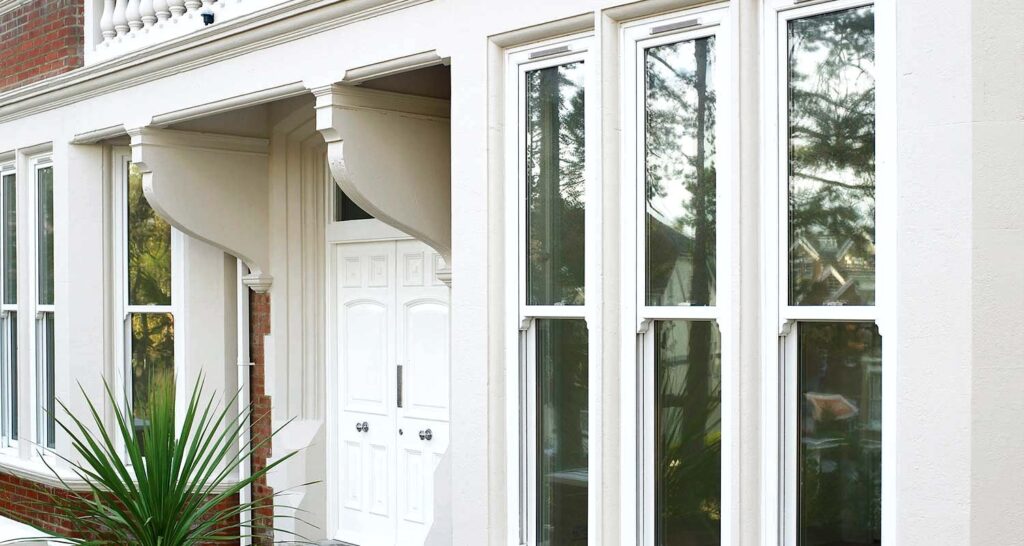 Benefit from Our Heritage Windows Experience & Expertise
Our quality heritage replacement windows offer a host of advantages:
Timeless Charm
Crafted to replicate the classic style of old windows, heritage replacements bring a touch of timeless charm to any building.
Slim Sightlines
These windows offer unobstructed views and maximise natural light, creating an open and inviting atmosphere within your space.
Superior Thermal Efficiency
Heritage windows provide excellent insulation, reducing heat transfer, leading to potential energy savings and reduced utility costs.
Enhanced Security
Utilising robust materials and advanced locking systems, heritage windows offer enhanced security measures, for full peace of mind.
Customisation Options
A wide range of colours, finishes and hardware options allows you to personalise your heritage windows and perfectly complement your home.
Low Maintenance
Engineered for durability, these windows require minimal maintenance. High-quality materials are resistant to corrosion, fading and warping.
Noise Reduction
The excellent sound insulation of heritage windows helps reduce external noise infiltration, providing you with a serene living space.
Building Regulations Compliance
Heritage windows can meet the stringent requirements of building regulations, making them an ideal choice for sensitive conservation areas.
Increased Property Value
Quality heritage windows can enhance the value of your home. The classic appeal makes them an attractive feature for potential buyers.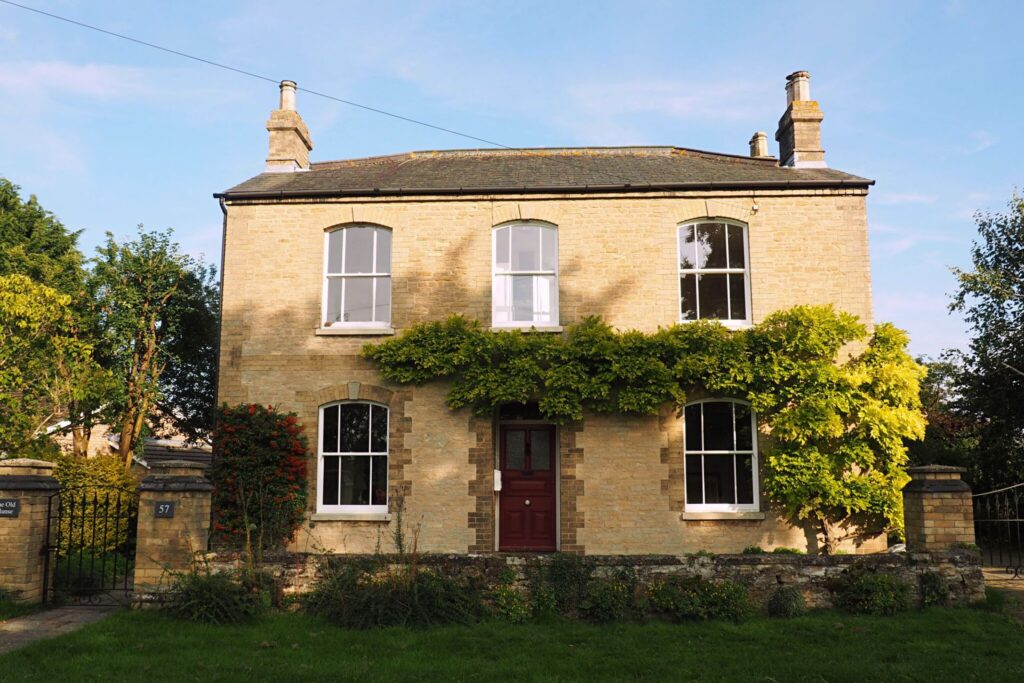 Authentic Sliding Sash Windows – You Can't Tell It's not Wood
In the past, the main drawback of uPVC was its plastic-like appearance. However, we have revolutionised uPVC to match the beauty of genuine timber, allowing you to fully appreciate the remarkable benefits this exceptional material has to offer. Our Ultimate sash window range has been meticulously designed to replicate the look of traditional timber windows, ensuring they blend seamlessly with vintage aesthetics.
In addition to their striking appearance, these windows are incredibly easy to clean and require minimal maintenance. With our uPVC and aluminium sash windows, you can enjoy the vintage aesthetics you desire without the hassle of extensive upkeep.
Versatile & Beautiful Vertical Sash Frames
All models are manufactured to the highest A++ UK rated energy efficiency, a wide selection of authentic wood effect finishes, arched heads or combinations, decorative astragal bars and traditional hardware options with colour matched frames to your favourite shade.
A++ Rated for Energy Efficiency
Wide Range of Wood Effect Finishes
Unlimited Colour Options
Arched Head, Bay or Combination Options
Authentic Astragal Bars
Traditional Furniture Options
Need Advice? Chat With Our Team Today
Get reliable advice on your new heritage windows, with no home visit required
Why Choose Brackenwood
For your aluminium & uPVC sash windows

Our History
A family-owned business, established in 1987 and still operating with the same director on a day-to-day basis covering Hampshire, Berkshire, Surrey, Dorset & West Sussex

Our Expertise
Our installers are all trained craftsmen and only work for us. We are a member of the CPA, Approved Craftsman, and hold the BSI Kitemark for installations.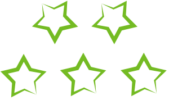 Highly Recommended
Over 45% of our business comes from repeat customers or their recommendations.

Happy Customers
To date we have over 50,000 satisfied customers

Personalised Service
We offer the personalised services you would expect from a local supplier - meaning peace of mind should you need us in the future.

Green Credentials
Environmental impact is important to us, and we recycle 90% of all trade waste used in our products.

Our Longevity
We have never gone into receivership or traded under any other name. This is essential for honouring guarantees for our products and installations.

Funding Options
Our finance partner provides personalised loans, meaning you can improve your home now but pay in affordable monthly instalments