Double Glazing Windows Basingstoke Reading Hampshire Installers
Brackenwood's modern double glazing manufacturing process offers numerous benefits for households in the South of England looking to reduce their utility bills and improve
energy efficiency
. By investing in high-quality double glazing, you can improve insulation, reduce heat loss, and promote a more sustainable future for yourself and future generations. You can get in touch by calling us on FREE on
0800 25 35 45
or sending a message online.
Submit your email address for instant access to our latest 2023 brochure. Of course, if you fancy a chat in person, our Basingstoke double glazing showroom is open and you can schedule an appointment that's most convenient to you. As a family run company ourselves, we firmly believe that investing in your property is a way of creating a valuable asset that's low maintenance for years to come.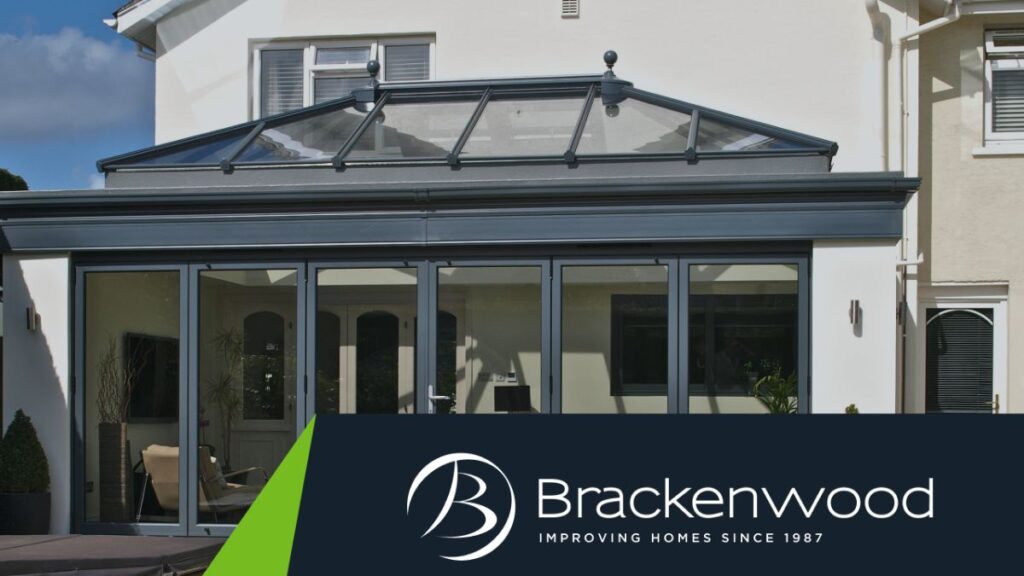 Double Glazing Windows Installers Basingstoke and Hampshire
Established in 1987, we are proud to be a 2002 founding member of FENSA – which is the acronym for Fenestration Self-Assessment Scheme, a UK government-authorised scheme for companies that install windows and doors in homes and buildings. It was established in 2002 as a response to new building regulations that required double glazing installers to certify their work to meet energy efficiency and safety standards.
FENSA is now the largest and longest-established Competent Person Scheme within the fenestration industry, with over 9,000 registered businesses across England and Wales. The scheme provides homeowners with reassurance that their new windows and doors comply with building regulations, and that the installation has been carried out to a high standard by a qualified installer.
FENSA Double Glazed Windows and Doors in
Alton, Winchester and Whitchurch in Hampshire
The housing market post pandemic is notoriously difficult for first time buyers, in 2023 the average time to exchange a property is a minimum of 9 months. This is a valid reason to sit tight and refresh and improve, instead of moving home. Not only will you save cash on removal, you'll avoid the stress of packing and moving house.
Our clients love how we take time to visit you for an on-site assessment to ensure you are fully informed of the double glazing options available to you, whether it's a new conservatory, windows, doors, orangeries and garden rooms, skylights and solid roofing.

Brackenwood Windows and Doors cover all areas of Hampshire, Berkshire, Surrey, West Sussex, Wiltshire and Dorset. With over 50,000 installations you won't be too far away from an existing customer and a lovely reference project to compare quality and service.
It isn't uncommon for homeowners to overlook the style of their glazed windows and doors, so they are often just seen as 'something a home comes with'. This can be a real shame as there are so many different types of windows on the market these days and they can make a real design statement like this: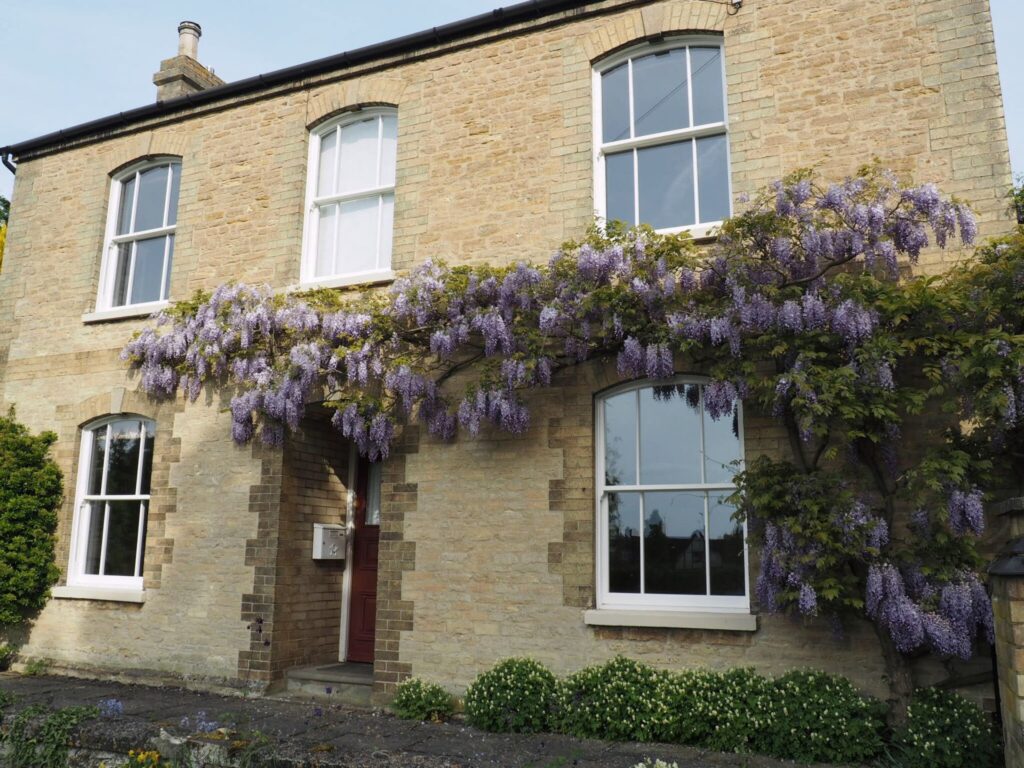 There will probably come a time that some of the windows in your property will need replacing and when this happens, you should take some time to consider the different options available to you by scheduling an appointment in our Basingstoke showroom.

This summer we have created an exclusive offer for 2023. Benefit from up to £500 of John Lewis Vouchers, and enter our prize draw to win a £500 Fuel Voucher and a £2500 Holiday Voucher. We also offer 0% interest on eligible purchases, to discover finance options and additional rewards, visit our offers page.
Brackenwood House in Hampshire, England has easy access to our immediate local areas:
Alton – 16 miles (25.7 km)
Whitchurch – around 10 miles (16 km)
Andover – 12 miles (19.3 km)
Winchester – 13 miles (20.9 km) to the east
There is no one-size-fits-all answer to the question of which window is best, selecting new UPVC windows is heavily dependent on your location, the architectural design of your home and also your needs regarding the functionality of the window. For this reason, Brackenwood Windows has put together an easy to understand window buying guide, looking into four of the most popular designs to help you make your decision. 
Explore the options available to you today and take the first step towards a more comfortable and cost-effective home:
UPVC Double Glazed Casement Windows – Classic and Traditional

A local family business with an exceptional reputation who are proud to represent homeowners across the South of England. Don't take our word for it, check out our Google and Facebook Reviews, and of course, there is our Price Promise and Insurance Backed Guarantee.
Casement windows are one of the most frequently seen in homes up and down the country. When you think of classic windows, many people will envisage a casement window. These windows are attached to their frame by one or more hinges at the side and they open like a door, they are often used in pairs within a singular frame. These windows are a classic design and they are well suited to contemporary properties as well as traditional homes. 
Tilt and Turn Windows – Casement Opening Option

This type of window is slowly becoming one of the most popular, mostly due to the fact that it is versatile and convenient. Tilt and turn windows do exactly what you'd expect from their name, one window can either be tilted open from the top or fully opened from the side.
The overall look of these windows isn't too dissimilar from the look of casement windows but, many people favour them simply because of their multiple uses. 
Bay and Bow Windows – Casement Windows for Natural Light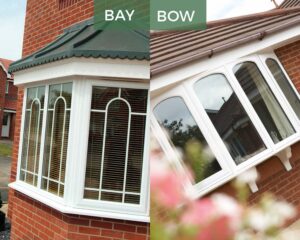 These types of windows are slightly different but, they give off a similar look from the outside of a property. To put it simply, bay windows require there to be a bay in the room whereas, bow windows create the illusion of a bay but you don't require anything specific in order to install them.
Both bay and bow windows allow huge amounts of light into a room and they are usually made up from multiple casement windows. They instantly create a luxurious feel to a property.
Sash Windows – Modern Victorian Design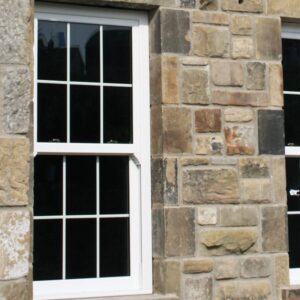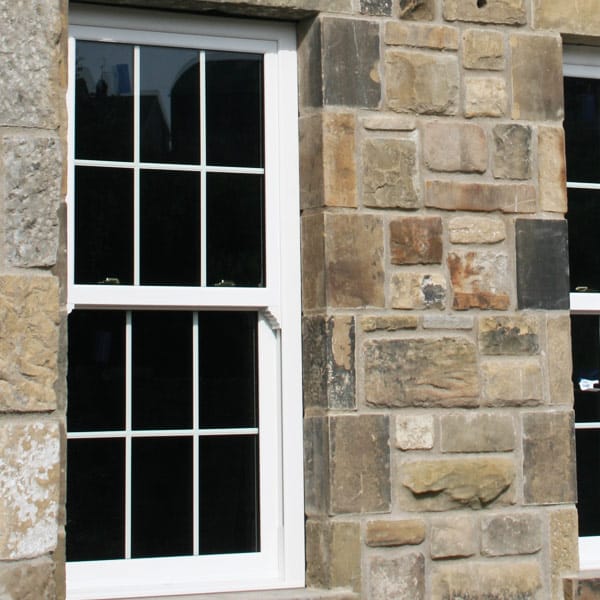 This type of window has been used in property for hundreds of years now and they are often associated with authentically styled properties. A sliding sash window is made up of two panes of glass that sit on top of one another, to open these windows the bottom pane slides up to sit next to the top pane.
When fully open, this type of window provides you with a huge open space. They have a traditional look to them but, with many modern takes being created they are perfect for any property. 
Double Glazing Windows Hampshire, Basingstoke – Professional Installers of Glazed Doors for Alton, Winchester and Whitchurch with 0% Finance

At the heart of our business philosophy is a simple yet powerful approach: treat our clients as we would like to be treated ourselves. We understand that families and individuals entrust us with their most valuable possessions – their homes and their safety. As a result, we always strive to provide the highest level of service and care to every single customer, regardless of the size or scope of their project.
We are incredibly fortunate that over half of our new business comes from referrals made by satisfied clients who recommend us to their friends and families. We consider it an enormous privilege to receive such a recommendation, and we never take it for granted. We understand that when an existing customer recommends us, it is not just our reputation that is on the line – it is also a reflection of the trust and confidence that our clients have in us.
UPVC Double Glazing in Alton – Customer Review Hampshire
We feel so much pride when a client provides feedback, a positive and enthusiastic review for Brackenwood is here:
"The 16 windows, 7 sash and 9 casement look amazing and are super quality both. Wasn't the cheapest BUT as I say to all my customers you want quality it will cost.
Both of us were quite anxious about would they fit and what mess would we have to clear up. We needn't have worried at all Jim and Ant did an amazing job they were quick and professional and very skilled.
We can't recommend Brackenwood and Jim and Ant highly enough – Five stars – We had visions of having to clean for days or weeks but thankfully they kept dust to a minimum and even brought their own vacuum cleaner and tea bags."
Alton is a historic market town located in East Hampshire, known for its beautiful countryside and charming architecture. The town is home to the famous Alton Towers theme park, as well as the Jane Austen's House Museum, which celebrates the life and work of the famous author. There are also several local sports teams, including Alton Football Club and Alton Cricket Club.
Secure Double Glazing – Whitchurch History and Festivals
Whitchurch is a small market town located in North Hampshire, known for its picturesque countryside and peaceful atmosphere. The town is home to several historic buildings, including Whitchurch Silk Mill, which is the oldest working silk mill in the country. There are also several local music festivals throughout the year, including the Whitchurch Folk Club and the Whitchurch Festival.
Winchester: Save Money and Improve Your Home's Value with Double Glazing
Winchester is a historic city located in the heart of Hampshire, known for its stunning cathedral and picturesque architecture. The city is also home to several notable museums and galleries, including the Winchester Science Centre and Planetarium and the Winchester City Museum. There are also several local sports teams, including Winchester City Football Club and Winchester Rugby Club. Winchester is also famous for being the ancient capital of England and the site of King Arthur's Round Table, adding to the city's rich history and heritage.
Andover Homeowners – Local Beauty Spots and Fishing in the Test Valley
Andover is a town located in the Test Valley district of Hampshire, known for its bustling town centre and vibrant cultural scene. The town is home to several notable landmarks, including Andover Guildhall, the Iron Age hill fort of Danebury, and the Hawk Conservancy Trust, which is a popular attraction for bird enthusiasts. There are also several local sports teams, including Andover Town Football Club and Andover Hockey Club.
The Test Valley is known for its excellent fishing opportunities, particularly for trout fishing. The River Test, which runs through the valley, is considered one of the best trout streams in the world and is home to both brown and rainbow trout. The river also supports other fish species, such as grayling and salmon, making it a popular destination for anglers.
There are several fishing clubs and associations in the Test Valley area that offer access to the river and other local fishing spots, as well as equipment rental and guidance from experienced anglers. Many of the local towns and villages also have fishing shops and outfitters, providing everything from rods and reels to waders and other gear.
Did you know you can choose a bespoke colour for your window and door frames with Brackenwood powder coating?

Colour Window Frames and Doors – Bespoke Aluminium Manufacturing
The Brackenwood colour team takes immense pride in their expertise and experience, providing technical assistance and hand-finished products to numerous manufacturers throughout the entire UK. With over 15 years of setting the standards for coloured products, our team has become the true experts in their field. No matter the project, material, or colour, we have a high probability of matching your specific requirements.
We don't just manufacture UPVC, old wooden timber frames can also be installed using aluminium frames. This is where our colour matching unique colours and applying powder coating process transcends to a premium service with our hand picked paint shop employees.
The unparalleled knowledge and skill acquired over the years have elevated the Brackenwood colour team to become trusted partners for manufacturers across the UK. Our meticulous attention to detail and unwavering commitment to delivering top-quality finishes ensure that every customer receives stunning bespoke painted windows, doors, conservatories, and roofline products.
We go the extra mile to meet your specific needs, offering a wide range of options, including RAL colours, Farrow and Ball shades, or even the ability to create your own unique colour. Take a look at these properties with a shade of sage green for window frames which exactly match the front door: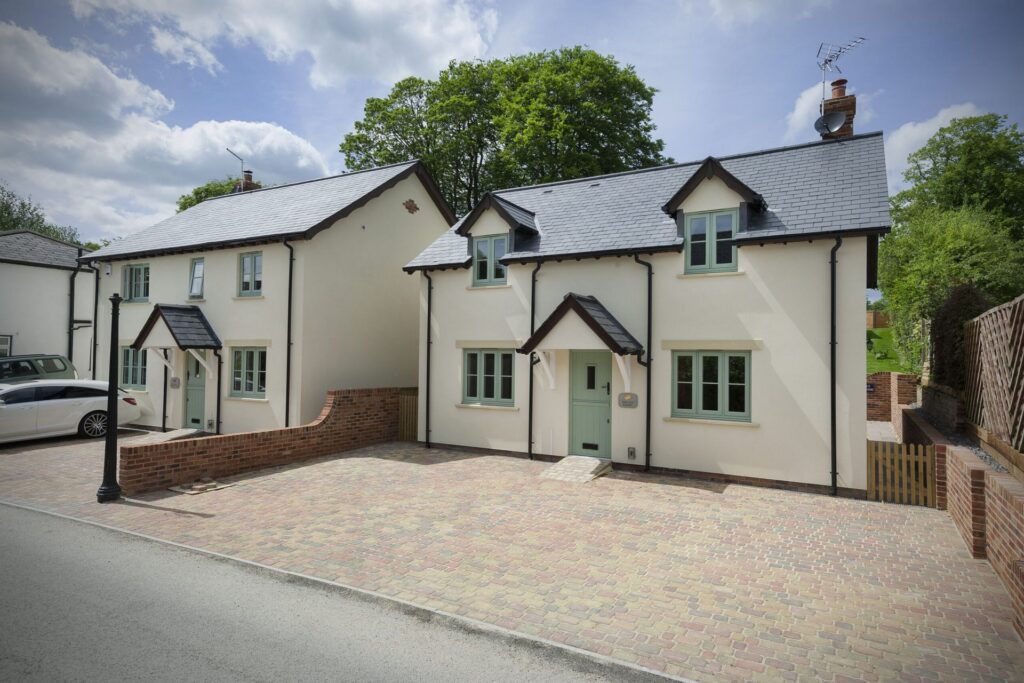 At Brackenwood, we understand the significance of individuality and personalisation. That's why we provide you with the freedom to choose from a vast selection of colours. Whether you prefer a timeless RAL shade, a fashionable Farrow and Ball tone, or a completely customized colour, our team will collaborate closely with you to bring your vision to life. With Brackenwood, you can confidently make a statement with colours that are as exceptional as you are.
Powder coating is a highly effective technique for colouring aluminium windows and doors. The process involves a range of preparation techniques, as well as the mixing of pigments to create a unique and personalised finish. The benefits of powder coating include durability, environmental friendliness, customisability, and UV resistance. Homeowners who want to create a unique and personalised finish for their aluminium windows and doors should consider the benefits of powder coating.
When it comes to colouring aluminium windows, the process involves a range of preparation techniques, and is known as powder coating. The finishing of a window or door can be personalised with this technique, making it ideal for homeowners who want something unique. Here's an in-depth look at the process of powder coating aluminium surfaces.
Surface Preparation
The surface of the aluminium needs to be prepared in order to create an optimal surface for the powder coating. This process involves washing the surface with a special chemical to remove any dirt or contaminants that may prevent the powder coating from adhering correctly. After washing, the aluminium is then rinsed and dried.
Next, the aluminium is placed in an oven where it is heated to a high temperature, which allows it to be receptive to the powder coating. The heating process also ensures that any moisture or residue is removed from the surface of the aluminium.
Application of Powder Coating
The powder coating process involves mixing the powder with the desired colour to create a unique and personalised finish. This mixture is then applied to the surface of the aluminium in a spray booth. The booth has a negative charge, which attracts the powder coating to the aluminium surface.
The powder coating adheres to the aluminium surface due to the electrostatic charge. After application, the aluminium is heated once more in an oven, which activates the curing process. The curing process is essential to the durability and longevity of the finish, and helps to ensure that the surface is resistant to fading, chipping, and cracking.
Colouring Process
The process of creating a unique colour for powder coating aluminium windows is achieved by mixing pigments into the powder coating mixture. This is a meticulous process, as the correct amount of pigments must be used to create the exact shade required. This means that each colour can be fully customised to a homeowner's preference.
The pigments used for colouring are made of various materials, such as iron oxide or titanium dioxide. These materials are chosen for their ability to withstand UV rays and resist fading over time. The pigments are mixed with the powder coating mixture in a special blending machine, which ensures that the pigments are distributed evenly throughout the powder coating mixture.
Aluminium Double Glazed Window Frames – The Advantages of Powder Coating
Powder coating is an ideal technique for aluminium windows and doors because it offers a range of benefits over traditional painting methods. Here are some of the key benefits of powder coating:
Durability – Powder coated surfaces are highly durable and resistant to chipping, fading, and cracking. This means that the surface will maintain its appearance for many years, and will not require frequent repainting.
Environmentally friendly – Powder coating does not contain any solvents, which means that it is a more environmentally friendly option than traditional painting methods.
Unique colours – Powder coating offers a range of colours and textures, which means that it can be fully customised to meet a homeowner's preferences.
UV resistant – Powder coated surfaces are highly resistant to UV rays, which means that they will not fade or discolour over time due to exposure to sunlight.
There is no denying that understanding the different options available can make things much easier when it comes to choosing the best windows for your home. If you have any questions at all about any of the styles mentioned above, or you'd like to see these windows in person, Brackenwood Windows will gladly help. We specialise in classic windows and doors and, you can come and visit our showroom to view our wide selection of replacement windows in Hampshire. 
Upon deciding on the perfect style of window for your home, the friendly team at Brackenwood will be able to provide you with both a single and double glazed windows quote for you to consider. If you have any queries regarding price, we actually offer interest-free windows and doors, so we will happily offer a finance option that works well for you.